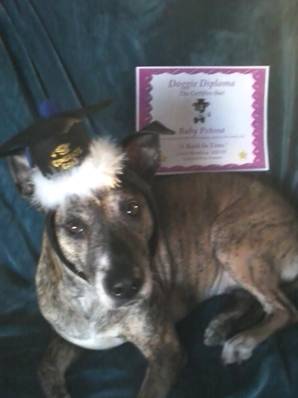 'Auntie Carol' saved me;
I was a naughty girl.
She came into my life;
And sent me in whirl. I learned how to be loving;
She taught me right from wrong.
I kiss and hug, and sweetly
Even sing a song. Mom could never thank her,
Enough right from her heart.
Since she came and changed me,
I have a brand new start.
So THANK YOU, Auntie Carol!
For ALL you've done for me.
Mom and I just love you!
You trained me, 1-2-3!!
Love and Licks, Baby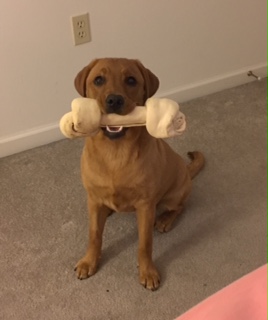 Our 6 month old lab puppy Ramona had the potential to be a very well behaved and smart girl, but it wasn't until we started working with Carol that we got to see that side of her. Within minutes of our very first session, we quickly realized how lucky we were to have Carol as our trainer and friend. She is patient and great at explaining the reasoning behind her methods. It's amazing to watch Mona learn and succeed when she is given the right tools, and it has also shown us just how big of a part we play in her training- it takes practice, dedication, and patience, but with Carol, you're set up for success and fun along the way. As a veterinarian, I have already recommended her to many clients for various reasons, and I have complete confidence that she has the knowledge to help in any situation that comes her way. One of the best things about her is how effectively she communicates the importance of the relationship between you and your dog and how much it matters both what you say and how you say it. We have realized that our training sessions really do not end when Carol leaves…they never end, and that's what we need in order to expect a real change from our dog. We look forward to the continued relationship with Carol as we continue to strengthen the relationship with our sweet Ramona. Thank you for all of the wonderful things that you have done for our family and for all of the families that are fortunate enough to have you as their trainer.
– Nick & Julie
Charlie is our four year old rescued Beagle with many issues. Carol comes into my home and works with Charlie patiently and lovingly. I must admit that when he acts up I wonder if I made the right decision in rescuing him, but, once Carol works with the both of us and I see what Charlie can do, my doubts are gone and I can see a bright light at the end of the tunnel for the two of us together.
– Flo & Charlie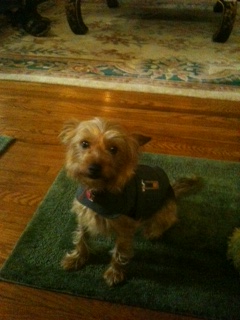 I have a 2 year old Yorkie mix named Bella who was out of control. I did not want to take her out of the house. With Carol and Natalie's dedication to me and Bella, they turned her and me around and I can now enjoy walking her
– Mary & Bella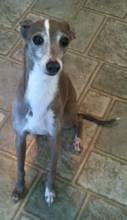 TWO PAWS UP FOR CAROL! Carol is gifted with dogs and humans, while finding creative solutions for success. She helped Spike and I to establish a "routine" and also provided suggestions which eliminated his barking when I left for work. Carol is knowledgeable, professional and delightful to work with. I highly recommend her!
– Corinne & Spike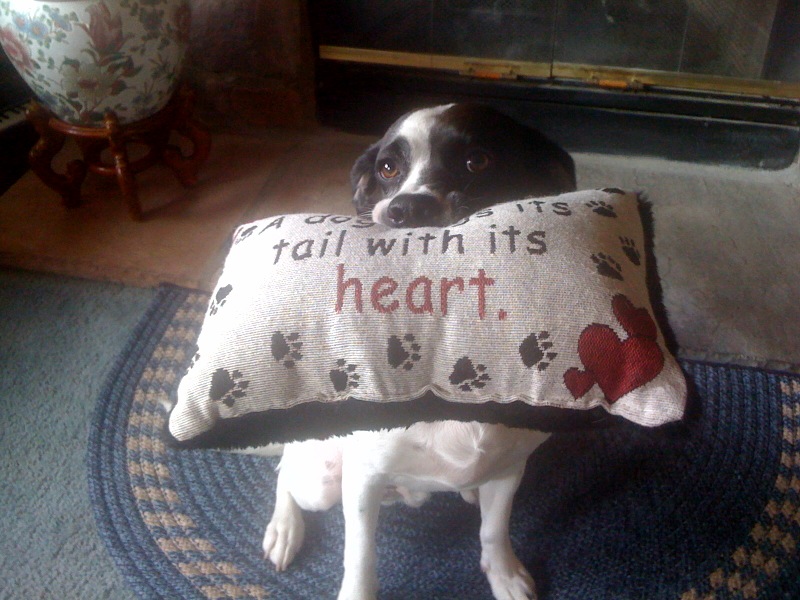 Hi, my name is Chase, I'm a Focker and I live in Harleysville with my Mom and Dad, we heard about Carol from "A Bark In Time" from a friend and knew she could help us. I'm a good dog, I listen and I make my Mom and Dad very happy but I get really excited when people come to visit us, I jump on people, Mom and Dad didn't like me to do that so Carol from "A Bark In Time" helped teach Mom and Dad how to help me control my excitement and it's working, everybody is less stressed when people come to visit now. I like to pull on the leash too but after we worked with Carol, I now wear my special Head Halter all the time and I don't pull anymore. I didn't getting along with some other dogs but it turns out after we worked with Carol, Mom and Dad now understand me more and just like you humans, I don't like all the dogs I run into, some I do and some I don't, so we stay away from those I don't like and we play with those I do. I really didn't like riding in the car either, but after Mom and Dad talked to Carol about this, they take me for more rides in the car so I'll get use to it and stop more frequently on long trips so I can get out and walk around, I'm really getting better with riding in the car, it's still not on the top of my list for fun things to do, but it's not so bad. I'm really glad as a family we worked together with Carol, Mom and Dad understand me more which makes us one happy family, thank you Carol, we love you, lick, lick.
– Love, Chase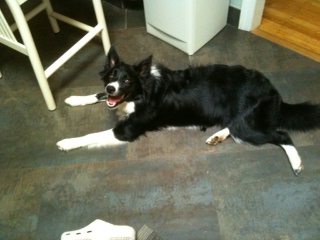 In December of 2010 I was surprised by my husband with a beautiful Border Collie puppy. His name is Jango. That was great until I realized that there is more to training than love and dog food. After doing some research I was so lucky to find two of the greatest trainers in the world who are not only accommodating with my schedule but really professional and excellent dog trainers. They taught me how to command respect from my dog and show him who is boss. When they got through with me, Jango was really listening and still is, and doing what he's told. That is a talent I don't think I ever really acquired until I met them. They also have introduced me to the correct toys and products to buy to keep him busy and happy. Carol and Natalie also made themselves available to walk him and train him when I had to go to work, so he wouldn't have to be in his crate too many hours. They really saved me and were so amazingly accommodating. I still have a lot to learn but have already learned so much from them. We have developed a relationship that will last forever and I know I can always call them whenever necessary. I am so lucky to have them in our lives. If they were to be rated by stars, I would give them five stars and highly recommend them to anyone needing their services. They are the best!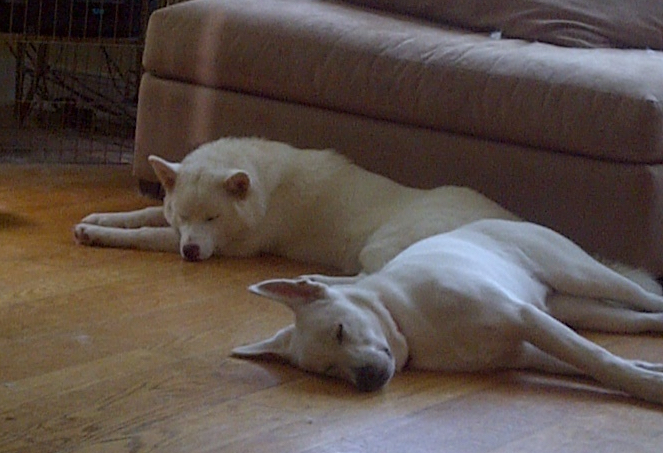 My husband and I were given two female puppies in May 2012, two large breed dogs, from different litters to love and raise. We wanted to raise them to be lovely, well behaved dogs that everyone would love and that would know when to relax and when to defend. Most of all we did not want these two lovely dogs to be aggressive with one another. Carol Bardsley is the most wonderful trainer, swooping in the day after the puppies arrived to lay the groundwork for our dreams for them. She has become an extended member of our tribe and we could not thank her enough for helping us train the pups and for training us to be proper 'pack leaders.' We recommend Carol without exception.
– Rosanna, Philip, Maxine, and Sasha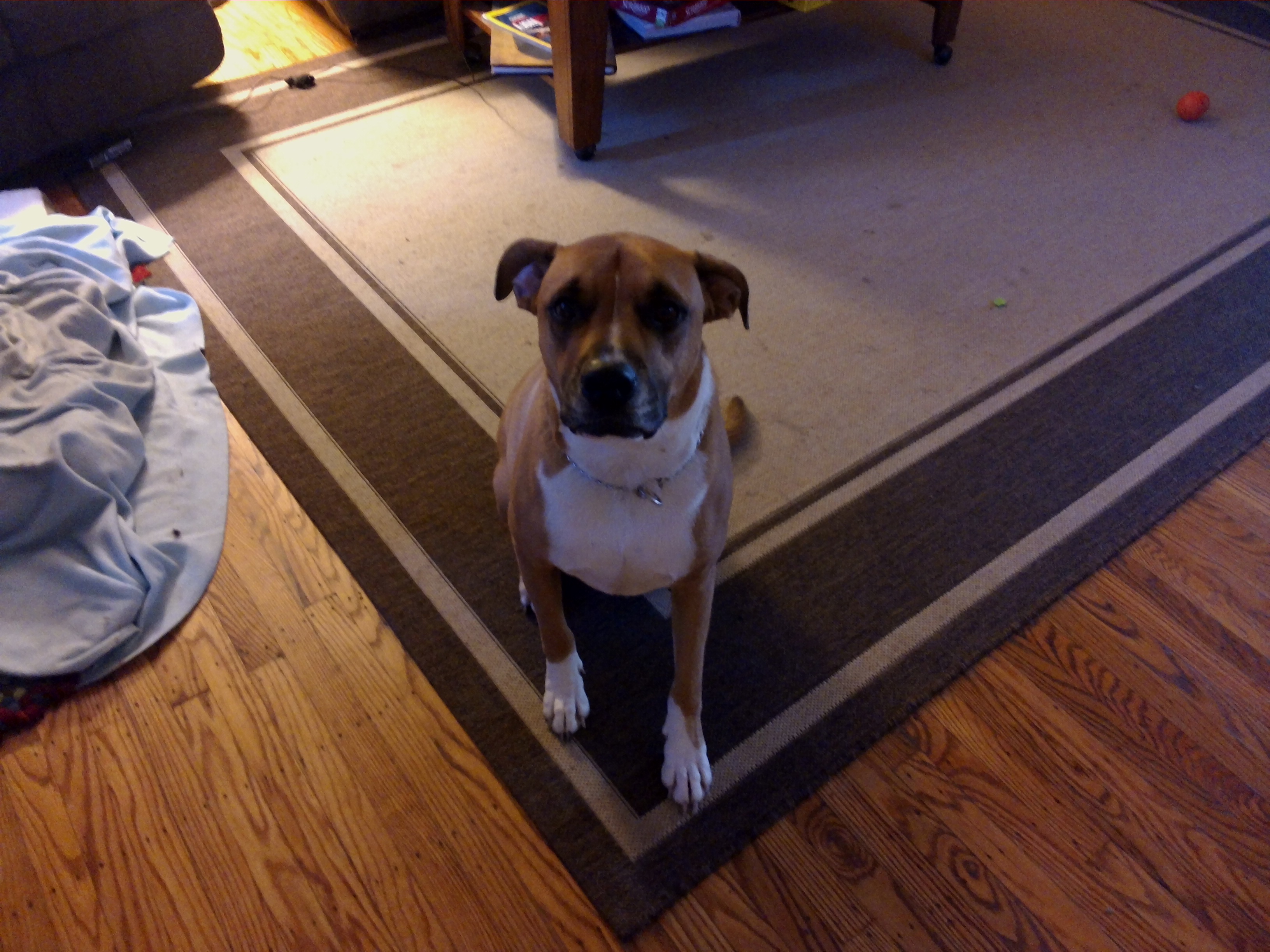 Hi, my name is Seamus. Sometimes I have a hard time remembering that humans are in charge, especially when it comes to food. Then one day I met Carol, what a great lady! She comes to your house and plays with you, she always has a bag of treats in her work bag (I like to sniff them out right away!) and every time she leaves, my humans play games with me to practice what Carol showed us. Thanks to Carol I can now walk calmly on my leash, I sit and wait until I am told to eat or take a treat, and I bark a little less at my neighbor who is clearly plotting to attack me while he rakes his leaves and mows his lawn. So two barks and a yawn whine for Carol who put my humans in charge so that I didn't have to be!"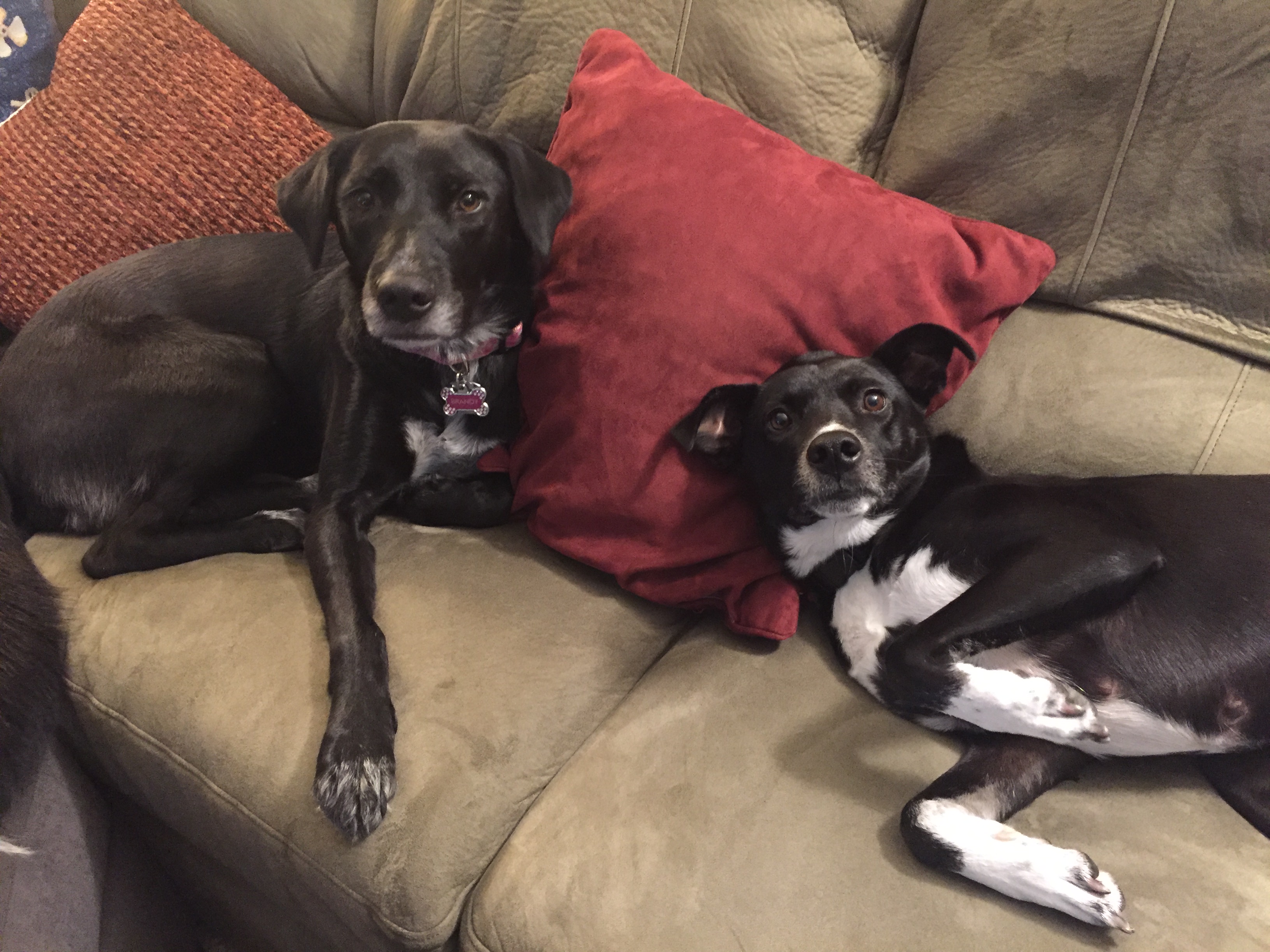 We have had a long-standing relationship with Carol, as she has not only been our friend but has brought her training knowledge to assist with our last 8 dogs! We tend to adopt older dogs from the SPCA and Home at Last Rescue. Carol provided us with the training needed to help us help our dogs become more settled and us be better 'leaders'. We refer Carol to all of our friends and family who have pets and everyone has been thrilled with her step by step, easy to follow instructions. –
– Dave & Susanne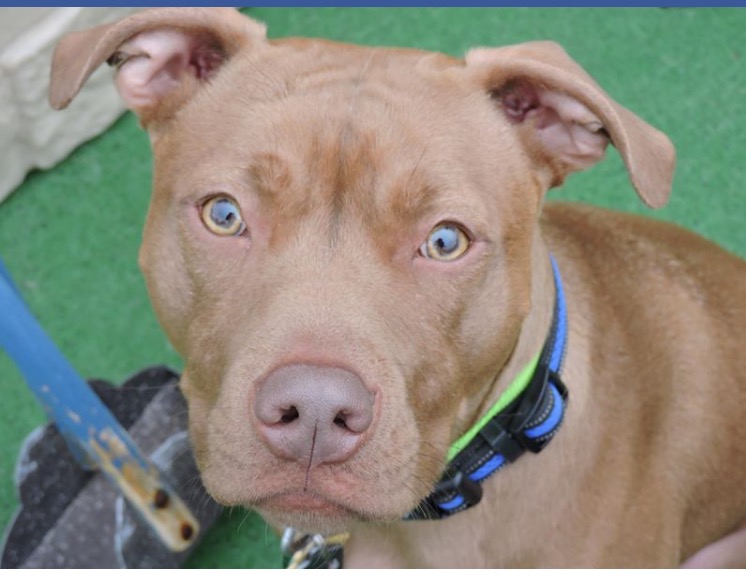 This is Bentley, our now 3 year old Pitbull. When Carol started working with us we had begun to lose hope that we would ever be able to help Bentley achieve his full potential of being a well rounded and well behaved dog. Carol was our 3rd trainer and we put all our hopes and expectations on her. It ended up being the best decision we could have made. Because of her patience and commitment to seeing our family succeed she was able to train us and give us the tools and instruction we needed to bring out all the best in Bentley. We can now go on walks with absolutely no pulling and Bentley understands and respects commands and boundaries. We highly recommend Carol to anyone considering a trainer.
– April, Jack & Bentley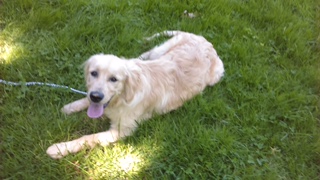 What a total positive experience! Carol was the perfect teacher. It turns out my golden retriever puppy Silas is one smart dog! Carol's sessions were informative and fun. And if you think Carol is just training the dog, think again. She is training you on how to react to your dog and what works best to get results. I now have a pup who listens to commands and is much better behaved. I highly recommend Carol and will miss our sessions with her, but she did what she was hired for. A++++
– John Tartaglia